I'm a huge fan of the show "Parks and Recreation" by Amy Poehler. In fact, I even wrote a blog about how much we can learn from the main character (Leslie Knope), who has a fantastic outlook on life. However, I was pretty disappointed when I came across this video of Amy Poehler giving hints about how to deal with social anxiety:
Most of this sounds like common sense advice. However, if you are a regular reader of my blog you will have noticed that all she is doing is promoting "safety behaviours". She recommends the following:
Breathe

Reach out to a friend (e.g. text message or phone call)
Find a place where you feel more comfortable, such as a corner or couch
Remember that you can always leave without telling anyone
These are classic examples of safety behaviours. Yes, it's true they may help you get through a particular social event, but the risk is that these behaviours are maintaining the underlying anxiety in the long run. It would be much better to target the thoughts and behaviours that are causing the anxiety in the first place (for example, using CBT).
Don't get me wrong – I know that Amy Poehler means well, and I'm still a huge fan. However, we have to remember that there is a difference between advice that "makes sense", and advice that has been proven effective in carefully controlled experiments. Unfortunately, just because you're a brilliant actress, it doesn't mean you are up to date with the latest findings in evidence based clinical psychology. Let's make a deal Amy – you keep rolling out those episodes of Parks and Rec, and we'll keep an eye on the psychology journals.
For those who are not regular readers of my blog, here are a few that mention safety behaviours: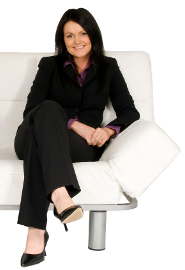 Fjola  Helgadottir, PhD, MClinPsych, is a clinical psychologist, a senior research clinician at the University of Oxford, and is a co-creator of AI-Therapy.com, an online CBT treatment program for overcoming social anxiety