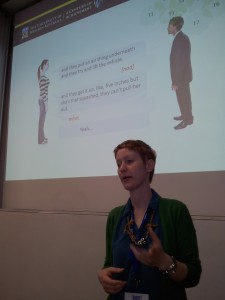 I've just come back from the British Association for Behavioral and Cognitive Psychotherapies (BABCP) conference, which was held in Birmingham last week. The conference was excellent. One of my favorite talks was by my colleague Dr Clare Mein of Oxford University. She was presenting her PhD from the University of Western Australia, where she also trained as a clinical psychologist.
Dr Mein demonstrated in series of experiments how social anxiety can affect social situations. In particular, she found that people with social anxiety interact differently during conversations. For example, think about the last time you got lost in a conversation with someone who you are not anxious around (best friend, partner, etc). You got lost in the moment, and the conversation went smoothly. However, it's very different when you feel socially anxious, isn't it? When we are anxious there are many thoughts going through our head unrelated to the conversation itself. These are often related to impression management. Here is an example: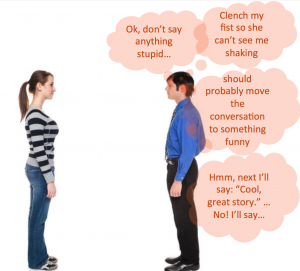 The research showed that these thoughts are one reason why people with social anxiety don't get "lost in the moment". Unfortunately, it also showed that the conversational partner typically notices this, making the overall experience worse for both people.
Dr Mein conducted an experiment with people who have low scores on social anxiety measures.  She asked these participants to count the number of words starting with the letter 'T' while having a conversation. The results showed that the when the participants were distracted by the counting they weren't fully engaged in the conversation. Furthermore, the conversation partners felt less connected. In the same way, people with social anxiety are often focused on something else (i.e. how they present themselves), having a negative impact on the conversation.
People with social anxiety often have a collection of impression management strategies that they've acquired over the years. One goal of treatment, such a with a therapist or an online programs like AI-Therapy, is to identify and let go of these behaviors. This frees you to focus on the conversation. The good news is that if you successfully overcome social anxiety you'll be able to enjoy high quality social interactions with everyone, not just your friends and family.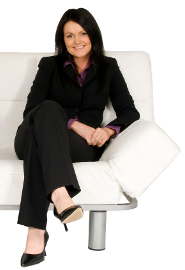 Fjola  Helgadottir, PhD, CPsychol, is a clinical psychologist, a senior research clinician at the University of Oxford, and is a co-creator of AI-Therapy, a developer of online CBT treatment programs.