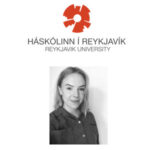 When an anxious person seeks treatment, there is a low chance that they will receive evidence-based treatment recommended by international guidelines (Powers and Deacon, 2013; Stobie et al., 2007).
Computerized CBT programs offer a solution to these problems, given that a computer program can be guaranteed to adhere to effective evidence-based manuals.
The main problem is getting people to use self-guided programs. This is referred to as adherence.
In this study we compared 3 different ways to improve adherence to an evidence-based treatment program called Overcome Social Anxiety with online group sessions:
1) Experimental group. Psychoeducation groups (more cognitive and behavioral work)

2) Placebo group. Progressive muscle relaxation (to control for the extra attention participants were given)

3) Control condition. No group sessions are offered when using the program.
Contrary to our expectations the placebo condition (relaxation group) demonstrated improved adherence. As with so much research, our results leave us with more questions. We are speculating why this is in our discussion session in the following paragraph:
"However, to our knowledge, a link has not been drawn between PMR and increased adherence to computerized CBT programs. One possible reason for the improved adherence could be the instant reduction of state anxiety and psychological distress brought about by PMR (Vancampfort et al., 2013). In contrast, CBT involves strategies that may produce long-term improvements in anxiety and distress tolerance but may not provide a 'quick fix' to physical anxiety symptoms. In short, CBT takes time to achieve reductions in anxiety, whilst relaxation strategies do not. The immediate relief brought by PMR may motivate users of the program to continue with it, since they have experienced this momentary lowered anxiety level through relaxation, unlike users who did not have access to the relaxation sessions. "
At last, I would like to congratulate Signý Sigurðardóttir on her first author publication and thank all the other fantastic co-authors for being such top-notch researchers and collaborators! The article is open access which means it is free for everyone to read: