In June of this year, it will be 10 years since we launched AI-Therapy! At the time there weren't many online programs available, and the Artificial Intelligence boom hadn't started. People actually read blogs frequently and we wrote a lot of blogs from 2012 to 2015. Since then we have mainly published our information on our Facebook page. In fact, our last post was written in 2018 when our first Randomized Controlled Trial was published. In that study, researchers at the University Of British Columbia in Canada took our program and conducted an independent evaluation and the results were fantastic. Overcome Social Anxiety became a certified blueprint program for healthy youth development! This is a project at the University Of Colorado Boulder that maintains a registry of Evidence-Based Programs that improve the lives of youth.

Since then we have published 7 research papers, two of which are In Press, so I will write about them in my next posts. For the time being, here is an up-to-date publication list. Right before the pandemic hit, we managed to go to the last World Congress in Berlin in 2019: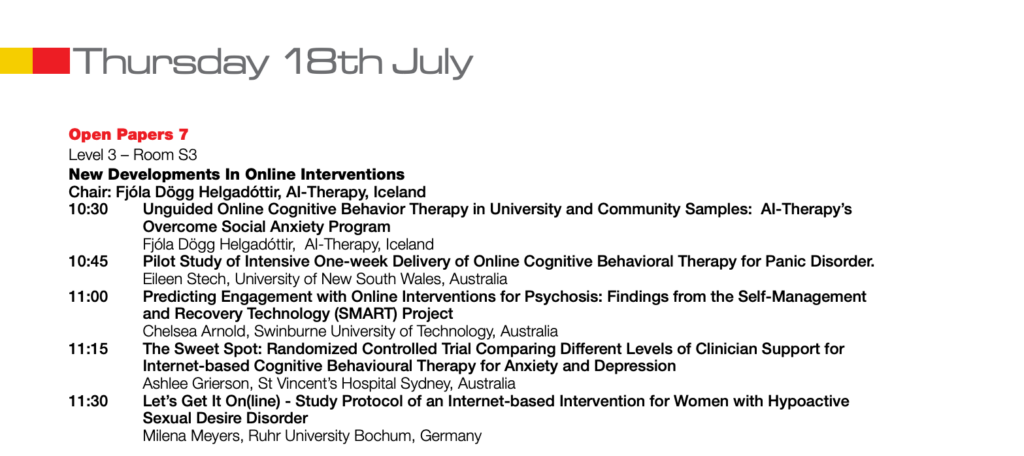 Please watch this space as these are the titles coming up for our next blogs!
Overview of our latest research (7 journal articles!)

New Online Program: Overcome Fertility Stress

New Online Program: Overcome Death Anxiety

No, Bots and Artificial Intelligence does not mean the same thing in mental health care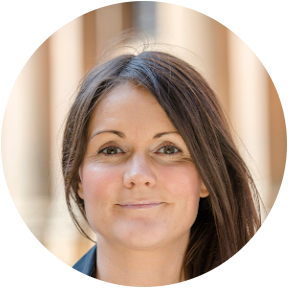 Dr. Fjola Helgadottir, Ph.D. is the director of AI-Therapy, runs telehealth and face-to-face practice in Vancouver, BC, Canada. She is a registered psychologist in BC, Canada, and a fully licensed clinical psychologist in Iceland, prior to this she held registration in Australia and the UK as a clinical psychologist. She has 4 degrees in psychology and over the past 2 decades, Dr. Helgadottir has specialized in evidence-based treatment for complex psychological conditions. Her main areas of expertise are Social Anxiety, Obsessive-Compulsive Disorder, Generalized Anxiety Disorder, Health Anxiety, Panic Disorder, Agoraphobia, Fear of flying, and more. Dr. Helgadottir has been using Telehealth and innovating in health care since 2007. She received the Tracey Goodall Early Career Award for her innovations in online treatment. Dr. Helgadottir has also been involved in teaching cognitive behavior therapy over the years. Furthermore, she is an active clinical researcher working in collaboration with several universities around the globe. Twitter: @drfjola