Launch
Our July/August 2012 launch exceeded our expectations.  We've had over 3500 visits so far, so thanks to everyone for checking us out and helping spread the word. We're still actively promoting the site, so please contact us if you have any ideas about how we can reach more people. Any links, blog reviews, etc. would be great.
New free online social anxiety symptom assessment
Shortly after launch we added a free symptom test for social anxiety.
More site content
We've made some updates to our website:
Blog
We will put out a new blog every week (give or take) on a wide range of topics. Some recent entries include:
Future
We've got lots of exciting ideas in the works, so please keep an eye on the blog and come back soon!
Thank you for visiting! As always, we'd love to hear from you as our goal is to be constantly improving our site.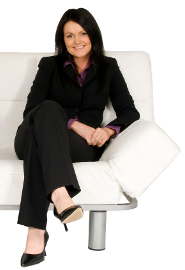 Fjola  Helgadottir, PhD, MClinPsych, is a clinical psychologist, a senior research clinician at the University of Oxford, and is a co-creator of AI-Therapy.com, an online CBT treatment program for overcoming social anxiety