Can sauerkraut cure social anxiety? Yesterday an article was published in the Huffington Post with the title "Sauerkraut Could Be The Secret To Curing Social Anxiety". The timing of this article is interesting, as only a few weeks ago John Bohannon conducted a fantastic experiment that demonstrates why you should be skeptical of health new stories. I highly recommend you read the full article. In brief, he conducted a bogus study that appears to demonstrate that eating chocolate helps people lose weight (wouldn't that be great!?). Pretty soon his results were being reported by media outlets around the world. This exposed several weak links in the way scientific studies are conducted and distributed:
Statistics: There are many ways that statistics can lead a scientific study astray. One of the most common is a process known as data dredging, which involves testing a large number of hypotheses until one is found that appears to be statistically significant. However, effects found in this manner are usually due to random chance. Data dredging is often done unconsciously by scientists who are under pressure to publish results.
Effect size: Even when an effect is real, it is important to know how strong the effect is. In some cases it will be so weak that its impact is negligible.
Peer review: Peer review is one of the strongest tools we have to prevent the publication of poor quality work. However, even this system is flawed. As John Bohannon discovered in another expose, there are many so-called "academic journals" that claim to conduct peer review but will actually publish anything if a fee is paid.
Lack of fact checking: Often a journalist will lift a story directly from a press release without doing any background research about the publication or its authors.
Stories that sell: In order to increase sales, stories are usually given a "spin" to make them more exciting. This often involves catchy, but misleading, headlines, or twisting and oversimplifying the results.
All of these factors contribute to the poor state of health science reporting. It is not uncommon to see completely contradicty stories that are published within weeks of each other.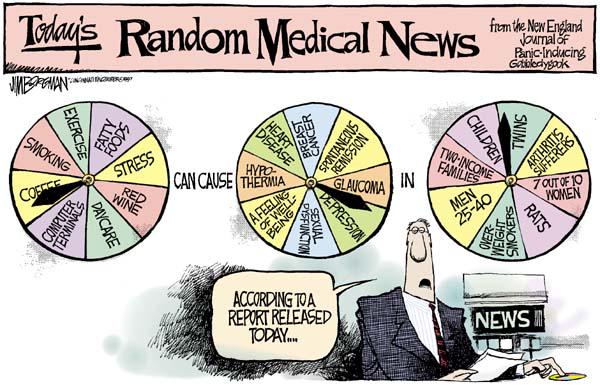 When you see a headline like "Sauerkraut Could Be The Secret To Curing Social Anxiety" you should resist the temptation to run to your local German deli and stock up on fermented cabbage. Rather, you should base your decisions on research that has stood the test of time, with multiple independent studies showing the same outcome. If you are serious about tackling social anxiety you should use a technique like cognitive behavior therapy (CBT), which has been demonstrated to be effective in hundreds of studies.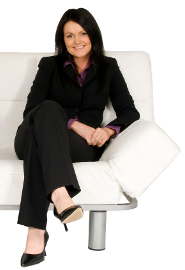 Fjola  Helgadottir, PhD, CPsychol, is a clinical psychologist, who has worked in Australia and at the University of Oxford in the United Kingdom. She is AI-Therapy's director and co-creator of AI-Therapy's Overcome Social Anxiety program and the author of Flourish: Living happily while trying to conceive. Twitter: @drfjola