I recently came across the webpage of a talented designer who has a few comics on social anxiety. Here is an example:
(Click on the comic to see the original post.)
This comic is very insightful, and beautifully illustrates two points:
People without social anxiety often fall victim to the cognitive fallacy "something that is easy and natural for me should also be easy and natural for everyone else – all they need to do is try". These are usually well-meaning individuals, but they couldn't be more wrong.
Overcoming social anxiety is difficult. Like learning a language, it requires learning and practicing a new set of skills. This takes time and dedicated effort. In fact, overcoming social anxiety is much more difficult than acquiring most new skills, such as an instrument or a language. This is because it involves critically evaluating and challenging core thinking and behavior patterns, which operate at both emotional and cognitive levels.
Please let me know if you've seen any other social anxiety-inspired art.
In other news, I'm off to Lima, Peru in a few days for the The World Congress of Behavioral and Cognitive Therapies. I will be presenting data from several projects, including the latest AI-Therapy results. Stay tuned!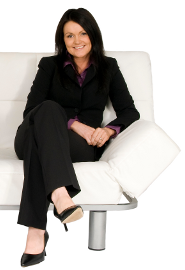 Fjola  Helgadottir, PhD, MClinPsych, is a clinical psychologist, a senior research clinician at the University of Oxford, and is a co-creator of AI-Therapy.com, an online CBT treatment program for overcoming social anxiety