Social phobia vs Spider phobia

In my last blog I talked about my personal "dislike" of spiders and other insects. In this blog we are going to look at the relationship between spider phobia and social phobia.
The major difference between specific phobias and social phobia is that people generally need to be around other people a lot the time. This is a bit similar to my unusual experience of moving from Iceland to Australia. I had to get used to being around spiders and other bugs all the time. After 6 years in the country, my fear of spiders had definitely decreased.
Social phobia and safety behaviours
With social phobia, you have to be around, and communicate with, other people on a daily basis. Therefore, the system that maintains social phobia is somewhat more complicated. People develop highly sophisticated mechanisms to prevent negative evaluation by other people. For example, imagine that I always wore pink socks while in Australia, and never got a serious spider bite. It's possible that over time, I would begin to attribute my successful spider avoidance to the pink socks. This is known as a 'safety signal'. As silly as this example sounds, we often learn 'safety behaviours' to help us deal with phobias and anxieties in day to day life.
The problem with safety signals is that I cannot always wear pink socks – can I? I would need to wear pink socks at all times to feel relaxed, and that could lead to some awkward social situations. I would feel anxious whenever I didn't have access to pink socks. This is a little bit what happens with social anxiety – individuals have to be around and interact with other people on daily basis, so they develop 'safety signals' which prevent the feared social situation from happening.
Any behaviour can function as a safety signal.  For example, both talking more and not talking can potentially function as safety behaviour to prevent the social fear of appearing boring, depending on the individual and the context. The distinction between adaptive coping behaviours and maladaptive safety behaviours is sometimes blurred, as the same behaviour can function as both. The category which the behaviour falls in depends on its intended purpose, the underlying belief, and the consequences from the situation.
Back to my example, wearing pink socks in itself isn't that unhelpful (maybe a bit childish). However, it is only unhelpful if I think my socks have to be pink for them to protect me from a poisonous spider. If I believe in this "function" of the behaviour, I am preventing myself from learning that people rarely get bitten by poisonous spiders in Australia, regardless of the colour of their socks. Also, it makes me nervous to travel, given that one cannot have access to pink socks at all times. In social anxiety these behaviours have many detrimental effects such as increased self-focused attention and preventing dis-confirmation. In fact, these behaviours can even have the opposite effect, and can end up being the reason why someone would judge someone else negatively (once again, think of the sock example).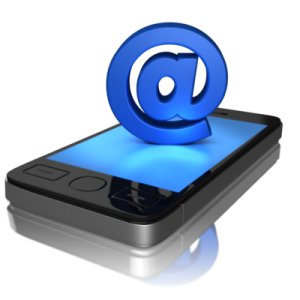 Common safety behaviours for social anxiety include:
carrying deodorant around at all times
always saying "yes" to other people's requests
rehearsing what to say before entering a social situation
only telling other people about positive aspects of your life
laughing at inappropriate times
avoiding eye contact
saying little in group situations
re-reading emails many times before sending them
People may feel their safety behaviours are helping them, but they aren't. On the contrary, several studies have reported the detrimental effect of such safety behaviours in social situations (Kim, 2005; McManus et al., 2008; Morgan & Raffle, 1999; Wells et al., 1995). Consequently, the current view is that safety behaviours can interfere with standard cognitive behaviour therapy techniques by inhibiting testing of hypotheses for socially anxious individuals.
In our online treatment for social anxiety (www.AI-Therapy.com) we explain these concepts in a lot more detail, and help people understand what their specific safety behaviours are. I hope you can see that social phobia is a much more complex issue than specific phobias, like spiders. You can now answer 10 questions, to see how you score on our free online social phobia symptoms test.
In an upcoming blog I will discuss the relationship between safety behaviours and one of my favourite topics – superstitious behaviours. My latest article on superstition was front page news in Iceland last week!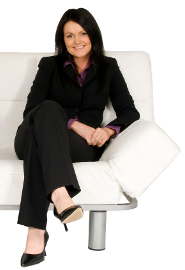 Fjola  Helgadottir, PhD, MClinPsych, is a clinical psychologist, a senior research clinician at the University of Oxford, and is a co-creator of AI-Therapy.com, an online CBT treatment program for overcoming social anxiety