In anticipation of the upcoming "Mental Illness Awareness Week", today I am going to discuss 5 devastating consequences of mental health problems. Unfortunately, the consequences are exacerbated by stigmas against those who suffer from mental illnesses, and stigmas against seeking treatment. I am hoping to show you that anxiety, depression, eating disorders, etc. are no less real than other "physical" problems, and deserve to be treated in a similar manner. (I put physical in quotes because, of course, mental and physical problems are deeply intertwined. However, that's a topic for another blog).
There sometimes seems to be an underlying attitude that mental health problems are less serious than other disorders. This is an unhelpful and unsubstantiated viewpoint. Nobody asks cancer victims to "just toughen up". However, this is often the sort of advice given to those with mental health issues. This is incredibly sad, given that we now have psychological therapies that are well grounded in scientific research. In particular, new psychological treatments go through rigorous, peer-reviewed testing, in a similar manner as new medical treatments.
Let's consider the points below, and see what we can do to break the silence around mental health.
1) No-help: People who suffer from problems often do not admit to themselves or others that they need help
This is perhaps the biggest problem due to mental disorder stigmas. By seeking help one is admitting that they have a problem. Often people fear that if they are known to have a mental health issue, it will adversely impact their job or personal relationships. Therefore, seeking help can be very difficult. In fact, it has been estimated that two thirds of people with mental health problems never receive proper treatment. This leaves people alone, blaming themselves, and dealing with their problem in silence.
Taking the first step can be very difficult. This is especially true for social anxiety disorder (SAD), where a fear of being negatively evaluated by others is at the core of the problem.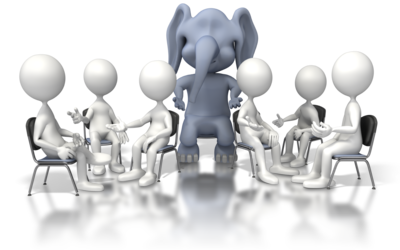 Small steps are fine. Try talking to a trusted friend, family member or GP. Identify trustworthy people in your life and open up to them about your problems. Quite often, this person will already be aware (to some degree) of your mental health concerns. In fact, it may be the "elephant in the room" that everyone knows about, but no one dares speak of.
In time, after becoming more comfortable with speaking and thinking about your problem, you should aim to seek professional help. However, be careful to avoid:
2) Bad-help: Many people get inappropriate, non-evidence based remedies
It can take some people years to build up the courage to seek help for their mental health problem. Unfortunately, not all treatments are created equal. For example, a quick search on YouTube turns up many so called "cures" that have absolutely no scientific backing. When I say "no scientific backing", that means, despite grand claims, that no one has ever checked to see if the treatment actually works. Mental disorder stigma makes it more difficult to force people to back up their claims. Also, it creates a market of people looking for "quick fixes".
Non-evidence based treatments usually make problems worse. In some cases, they do nothing to help the situation, so the sufferer may resign them self to a life where nothing can be done about their problem. In other cases, the treatment itself can be actively harmful.
When seeking help for anxiety, depression, eating disorders, etc., make sure to find a trained psychology/psychiatrist/therapist who uses evidence-based techniques (such as CBT). A good therapist will take their practice seriously and have high professional standards. High quality online therapies that deliver CBT are another option, especially for those without easy access to well-trained professionals, or those who would prefer to stay anonymous when seeking help.
 3) Suicide: As with physical illnesses, mental illnesses can be fatal
In the most tragic of cases, suicide can be a consequence of an untreated mental health problem. The stigma associated with having a mental illness can make a bad situation even worse – to a point where people see no other way out.
If you have ever thought about suicide, it is very important to seek help immediately. Check out this link to find someone in your country that you can speak to. Otherwise, go see a doctor and ask for a referral.
4) Alcoholism: Drinking to cope with problems  
Many people abuse alcohol in an attempt to cope with their mental health problems. For example, people with chronic untreated social anxiety may deal with it by using alcohol and/or drugs to help them perform in social situations. Other people use alcohol or drugs as a temporary escape from depression. In all cases, this coping strategy is (A) dangerous and physically harmful, and (B) making recovery from the underlying problem more difficult.
5) Decrease quality of life:  Happiness, health, relationships, etc
Almost by definition, mental health problems impact the happiness of those who suffer from them. People often have a low opinion of themselves, struggle in relationships, experience frequent stress, anger, and anxiety, etc. However, there are wider ranging impacts that should also be taken into consideration. For example, untreated mental health problems are associated with a shorter life span. Furthermore, one must also consider the impact on family members and loved ones.
Summary
The stigma associated with mental illnesses creates an environment where people are reluctant or unable to get the help they need. Untreated mental health problems have a range of follow-on effects, such as those discussed above.
I truly hope that in my life time things will change. I hope that mental disorder stigma will become history. The field of evidence-based clinical psychology is relatively young, so perhaps it is understandable that the world hasn't caught on yet. However, we can all do our share. One way to start is for us to change our attitudes towards mental health. We need to speak about it more openly, and only advocate evidence-based treatments, as we would with any other illnesses.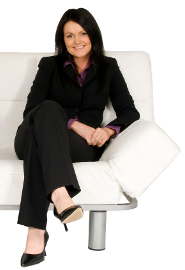 Fjola  Helgadottir, PhD, MClinPsych, is a clinical psychologist, a senior research clinician at the University of Oxford, and is a co-creator of AI-Therapy.com, an online CBT treatment program for overcoming social anxiety