Parks and Recreation by Amy Poehler (a.k.a. Leslie Knope) is a hilarious show; it has me in tears every time. I've been told more than once that Leslie and I share some traits in common. I take this as a compliment, as her character is a great role model. In fact, sometimes I try to look at the world as if I was viewing it through Leslie's eyes. Why? It makes boring and mundane situations much more lively. If she can have that much fun at a city council meeting, so can I!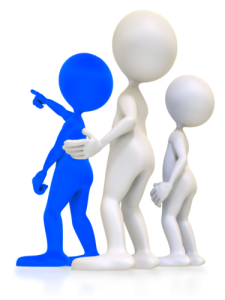 Seeing the world through other people's eyes is a common technique that is sometimes used in cognitive behavioural therapy (CBT). Obviously, that's not all there is to CBT, but it can be a very beneficial exercise. Everyone knows someone (either fictional or real) who has a quirky way of seeing the world. They often have great stories to tell, and are generally content and happy people. Can we "borrow" their way of thinking? Would it have the potential to make us happier? Yes and yes.
The CBT tip of trying to "think like someone else" might sound a little strange, but it can be very beneficial. In fact, it can improve your mood considerably. I recently spent a day trying to think like Leslie Knope, and it was great. Who says you can't have waffles with whipped cream for breakfast and lunch!
Here is your challenge (yes, you): Pick a person (e.g. a friend or a TV character) who has a great outlook on life. This should be someone who is relaxed and generally happy. Try "borrowing" their thinking style for a day. When you find yourself in a situation that would normally make you bored, angry, anxious, shy, etc., try to think like that other person. I would love to hear how it goes. Please send me an email (fjola@ai-therapy.com), use CBT tip in the subject line of the email, and have fun!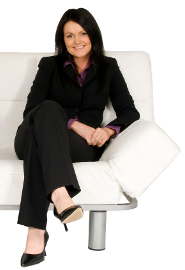 Fjola  Helgadottir, PhD, MClinPsych, is a clinical psychologist, a senior research clinician at the University of Oxford, and is a co-creator of AI-Therapy.com, an online CBT treatment program for overcoming social anxiety