Consider this situation – you are getting ready for a first date, and you think to yourself "how can I sound intelligent tonight?". Many of us have thoughts like this. However, spending too much time trying to make yourself sound intelligent can actually be counter-productive. Furthermore, too much thinking about sounding intelligent may be a sign of untreated social anxiety (for more symptoms, you can take our 10 question social anxiety test).
Central to social anxiety is the perceived cost of being evaluated negatively. For example, one might think "if I don't sound smart, they'll never agree to a second date". This type of conditional beliefs can lead people to go to significant lengths to avoid being judged negatively by friends, family, strangers, colleagues, potential romantic partners, etc. The actions used to prevent these undesired outcomes are what psychologists refer to as safety behaviours, which I've discussed previously.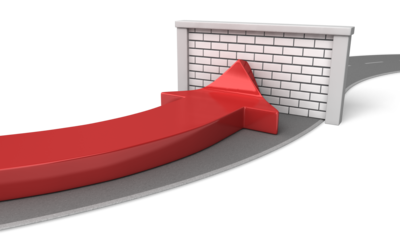 One of the problems with safety behaviours is that they are rarely challenged. It's like you spend your life on one side of a brick wall, but never get to see what it's like on the other side (where you don't engage in these behaviours).
Let's return to dating. A quick Google search has a lot of "helpful" advice on how to impress other people on a date (e.g. see wikihow.com). An example is to always "spend a few seconds thinking before you speak". In my opinion, this is an example of a safety behaviour, and it can actually be detrimental. Also, a lot of the advice reinforces the idea that a person going on a date needs to spend a lot of time preparing, instead of just being themselves. What are some possible consequences of all this preparation?
1. If the date is successful, you may attribute it to specific behaviours or preparation, rather than the true cause (e.g. they liked you!).
This will reinforce the safety behaviour, and maintain underlying anxieties in the long run. You may never learn that people actually like you the most when you are being yourself.
2. Over-rehearsed communication and presentation can be a turn off.
In other words, it might be a contributing factor to a negative outcome.
3. The preparation can be a lot of work.
In fact, people with more serious social anxiety will actually cancel social events due to all the preparation they feel is necessary before going out. This is sad, as they are missing out on many opportunities in life. Who knows what would have happened if you went for that cup of coffee (even though you were feeling tired, and unprepared?). You may have met a great friend or future partner.
CBT is a technique that can be used to tackle the thoughts and behaviours that are maintaining social anxiety. It can be used by anyone who wishes to be more relaxed in social situations. In my opinion, being relaxed and yourself is the key to a successful first date.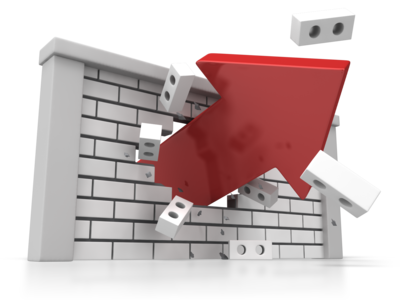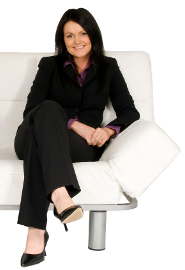 Fjola  Helgadottir, PhD, MClinPsych, is a clinical psychologist, a senior research clinician at the University of Oxford, and is a co-creator of AI-Therapy.com, an online CBT treatment program for overcoming social anxiety