I have blogged before about my a love-hate relationship with Facebook. At its best, it is a great way to keep in touch with people and see what everyone is up to. However, the downside is that Facebook presents us with a biased and filtered view of the world. This is partly because we have a tendency to present ourselves the way we wish to be seen, rather than the way things are. Our friends are having non-stop fun, their babies never cry, they globe-trot to exotic locations, they bump into celebrities, they always have funny and insightful things to say, etc… This is why a good friend of mine calls it "Fakebook".
It seems to me that in the early days of Facebook (way back in the mid to late 2000's) people were more "real". They were less concerned about their online image, and much more open. In fact, if you've had an account for more than a few years, it can be very interesting to use the timeline feature to see what sorts of things you were writing publicly on your friends' walls a few years ago.
In general, spending too much time on Facebook is not great for your mental health. This blog is about how can we prevent Facebook from having a negative impact on our mental lives, and maybe even lead to increased happiness. I've included a few tips below, and would be happy to hear of any other ideas.
Tip 1. Moderation
The first tip is obvious but important: don't spend too much time on Facebook. As with pretty much anything, excessive use leads to trouble. How much is too much? Well, that depends on the individual, I set myself daily limits, but I would say that you shouldn't spend more than a few hours a week on the site. The tricky part is cutting back, because sometimes we head to the site as an unconscious reflex whenever we have a free minute. I've found the following helps limit my usage:
I've turned off all the notifications that are sent to email/my phone
I try not use it in social situations
I make a point of leaving my smartphone at home when I truly want to relax
If this is proving difficult, one way is to use the Chrome browser and install the StayFocused plugin.
Tip 2: Limit updates from certain people
Sometimes we have connections on Facebook with people who we are not that close to, and for one reason or another they do not have a positive impact on our happiness. It is important to make sure that updates from these people do not come up in your news feed (use the "unsubscribe" option).
Tip 3. Don't rely on Facebook for updates from important people in your life
My sister is due to have her third baby around Christmas. Obviously, I want to know everything there is to know about how things are going for her. However, I miss lots of her Facebook updates because they don't always appear in my feed. This is because an algorithm somewhere is deciding which posts to show me, and which ones to skip. Take a moment to think about this. Given that over a billion people use Facebook, this algorithm has incredible power and influence over the flow of information in the world. Always keep in mind that you may miss important updates, and that there is no replacements for old fashioned phone calls and catch-ups.
Tip 4. At the end of each year, use the timeline to find highlights from each month

My husband and I have a tradition that we've kept alive since we first met in 2006. Sometime between Christmas and New Years we create a calendar to use for the upcoming year. For each month of the new year we select a "happiness highlight" photo from the same month of the previous year. For example, here is the June 2009 photo, which we took when we went hiking in Greenland in June 2008:
Not all photos have to be from significant events; sometimes we can have very fond memories of normal day-to-day activities. Our only rule is to pick photos that make us happy.
What does this have to do with Facebook? Well, it used to be very long process for us to gather all the photos from the previous year and arrange them by date. However, Facebook's Timeline feature now does this for us. Many photos end up on Facebook these days, and as I said earlier, there is already a bias towards highlights. Therefore, it is a perfect way to review the past year, and pick out some great photos. In fact, customized calendars, cups, mouse pads  or whatever are great Christmas presents.
My husband and I always get our calendar printed, and it serves as a great memory of each year. However, even if you don't print a calendar, it is still a good idea to make the most of Facebook's record of our lives. Think about the times when you were happiest. What do they have in common? Facebook allows us to take an empirical look at ourselves, and we can use this information to make positive changes. So, to answer the original question "can Facebook make you happy?". I would say yes, if you use it wisely.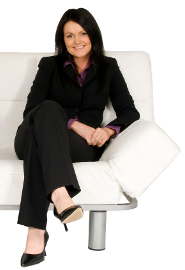 Fjola  Helgadottir, PhD, MClinPsych, is a clinical psychologist, a senior research clinician at the University of Oxford, and is a co-creator of AI-Therapy.com, an online CBT treatment program for overcoming social anxiety