One of the things I love about living in Oxford is all of the great museums around. The closest museum to my house is called the Pitt Rivers Museum, and it has the most unbelievable collection of, for lack of a better word, stuff I've ever seen. One section that always interests me is called Amulets and Charms, and it contains thousands of artifacts that someone at some point in history believed had magical powers. The exhibit always reminds me of how deeply we desire to feel a sense of control over our lives and environment.
The desire to feel in control is part of the human psyche, and has wide ranging impacts.  For example, many people who suffer from depression feel that they do not have enough control over their lives. In contrast, many people suffering from anxiety problems try too hard to control every aspect of their life. In this blog I'm going to take a quick look at some research I have been involved in.
Control and anxiety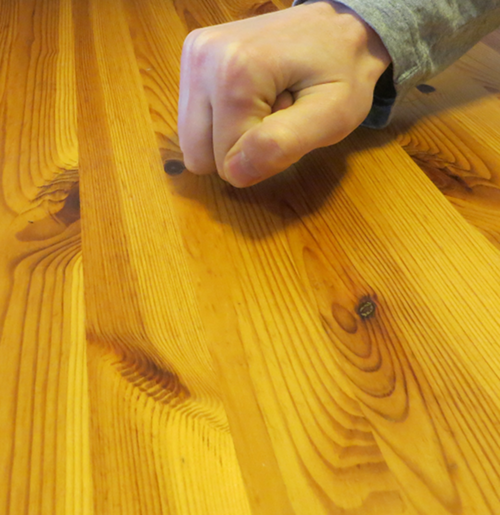 Superstition is an example of one way we can increase our feeling of control. For example, if you knock on wood after saying something you hope doesn't happen, the superstitious belief is that the act of knocking of wood will magically influence the outcome of a future event in the real world.  Regardless of whether or not you actually believe in magic, if you conduct this ritual enough times it can lead to a pattern of learned behavior. If the undesired event does not occur, you may feel like you have contributed to the outcome, even if it was completely outside of your control. Therefore, you get a small reward for knocking on the wood, which reinforces the behavior. In the long run, this can create the illusion that you are responsible for things you have no control over. In some cases this can help maintain a form of anxiety known as obsessive compulsive disorder.
Superstition and obsessive compulsive symptoms
As mentioned above, over time superstitious behavior can lead to people believing that they can impact the outcomes of events which they actually have no control over. As a result, some people develop a strong sense of responsibility. For example, someone may have the obsessive and intrusive thought "if  I don't knock on wood, something bad will happen and it will all be my fault". This thought is an example of magical thinking, since magic is needed to explain a causal relationship between knocking on wood and an unrelated future event.
Several studies have observed a correlation between magical thinking and obsessive compulsive thoughts. Given this relationship, my PhD supervisor Ross Menzies and his colleague Dr Danielle Einstein had a new idea. Would it be possible to treat obsessive compulsive disorder by targeting magical thinking? The idea is as follows: if someone truly understands that there is no way that knocking on wood will impact a future event, they may be less likely to engage in the compulsive behavior. We took a look at this idea, and our early results indicate that there is some promise to this approach.
References
Danielle A. Einstein, Ross G. Menzies, Tamsen St Clare, Juliette Drobny and Fjola Dogg Helgadottir (2011). The treatment of magical ideation in two individuals with obsessive compulsive disorder.  The Cognitive Behaviour Therapist, 4, 16-29 
Fjóla Dögg Helgadóttir, Ross G. Menzies and Danielle A. Einstein. (2012). Magical thinking and obsessive–compulsive symptoms in Australia and Iceland: A cross-cultural comparison. Journal of Obsessive-Compulsive and Related Disorders, 1. 216-219
Coming up: Paper at the World Congress of Behavioral and Cognitive Therapies WCBCT 2013, July, Peru, Lima. Title: Superstitious behaviour in Iceland during and after the global financial crisis simulates the aetiology of obsessive-compulsive disorder. More…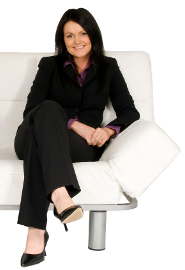 Fjola  Helgadottir, PhD, MClinPsych, is a clinical psychologist, a senior research clinician at the University of Oxford, and is a co-creator of AI-Therapy.com, an online CBT treatment program for overcoming social anxiety