Last night I went to see Captain Phillips (not a blog-worthy experience in itself, but the movie was very good). One of the advertisements was for the latest Google Nexus 7:
This ad has been viewed millions of times on YouTube, not including all the views on TV and in movie theaters. The fear of public speaking has been a research topic within psychology for at least two decades,  and major advancements have been made. In particular, it is now known that cognitive behavior therapy (CBT) is the most successful way to decrease fear and anxiety. Furthermore, the elimination of safety behaviors is a crucial component in tackling this problem. In this advert, it looks as if one simply needs to prepare (and being Google, "preparation" is watching YouTube speeches with a Nexus tablet). Obviously, there is much more to it than this. In fact, over-preparation is a behavior that can actually maintain social anxiety in the long term. In other words, sometimes the things we do to cope with short term anxiety are the very reason why the anxiety persists in the long run.
I am not saying it is unhelpful to watch clips of great speakers – we can all learn a lot from the masters. Also, being adequately prepared is important. However, real life can be more of a struggle than it is presented in commercials, and true gains are the result of hard work, not a fancy new tablet.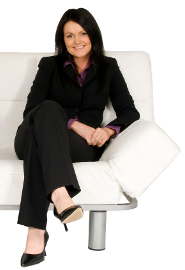 Fjola  Helgadottir, PhD, MClinPsych, is a clinical psychologist, a senior research clinician at the University of Oxford, and is a co-creator of AI-Therapy.com, an online CBT treatment program for overcoming social anxiety