Do you remember Chloe?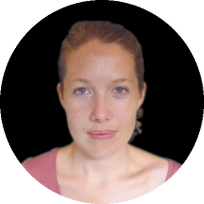 Chloe moved to Sweden to start a new job that she had high expectations for. However, the job has turned out to be a disaster due to a sexist and overbearing boss. Since both Chloe and her husband quit their jobs in Canada, she really wants to make Sweden work. Sweden has great support and benefits for new parents, so Chloe and her husband decided to try to conceive.
After a year of trying unsuccessfully, Chloe is often stressed and upset. Having a family was the way she was going to cope with her work situation. Now she has two things to worry about – getting pregnant and dealing with her boss. One of Chloe's behaviors that she has identified is the following:
During the day, I sometimes close the door to my office and spend hours reading fertility forums.
Now let's take a look at her answers to the questions from the previous page:
What are the the short term and long term consequences of this behavior?

For a short period I was able to distract myself from the unpleasantness around the workplace. My mind was occupied by reading the stories of other women who are in a similar situation. Sometimes I would read a story about someone who tried for years and then got pregnant out of nowhere. Stories like these would make me optimistic. However, sometimes I would read stories about women who, after a string of miscarriages, have decided that they will stop trying. Stories like these make me upset because I don't like thinking about a future without a child. Either way, reading forums do make the day go by more quickly so that I don't have to deal with work dramas.

In the long term, I don't think spending time on forums while at work is very helpful. It makes my mood go up and down, and gives me unhelpful ideas about conception. Furthermore, as soon as I leave my office I still have to deal with the reality of an unhappy workplace.

How could I be using my time differently?

I am not doing anything to make my current situation better. I should be looking for new jobs, or finding a way to make my boss treat me with more respect.

Overall, is this behavior helpful?

No, I don't think so. I am using the internet as a way to distract me from my problems, but it doesn't seem to be making me feel any better.
The message of this example is not "spending time on fertility forums is a maladaptive behavior". It comes down to the reasons why you engage in an activity, and the long term consequences. For many people reading forums is an adaptive behavior that helps them deal with a difficult situation.
Chloe's other behaviors