"Police!" The African American shouted at the train station in Richmond, California. The gang ran away, much to my relief. My legs were aching as I tried to walk up the stairs out of the train station with all my luggage. Many people have warned me that running marathons relatively untrained is a life-threatening event. But I am convinced my life was a lot more threatened by finding myself in one of the most violent cities in America, I was alone and unable to walk properly after running 42.2km that morning as a part of the California International Marathon.
I ended up there because the day before I flew in from Canada, and realized upon landing in the United States that I had left my driver's license at home, making the rented car that was waiting for me utterly useless. The 2-day trip traveling for the marathon was an epic failure from A-Z so I decided to write this piece in order contrast the reality of what life is like vs. what we post on our Facebook or other social media about our lives. Here is my post from the trip: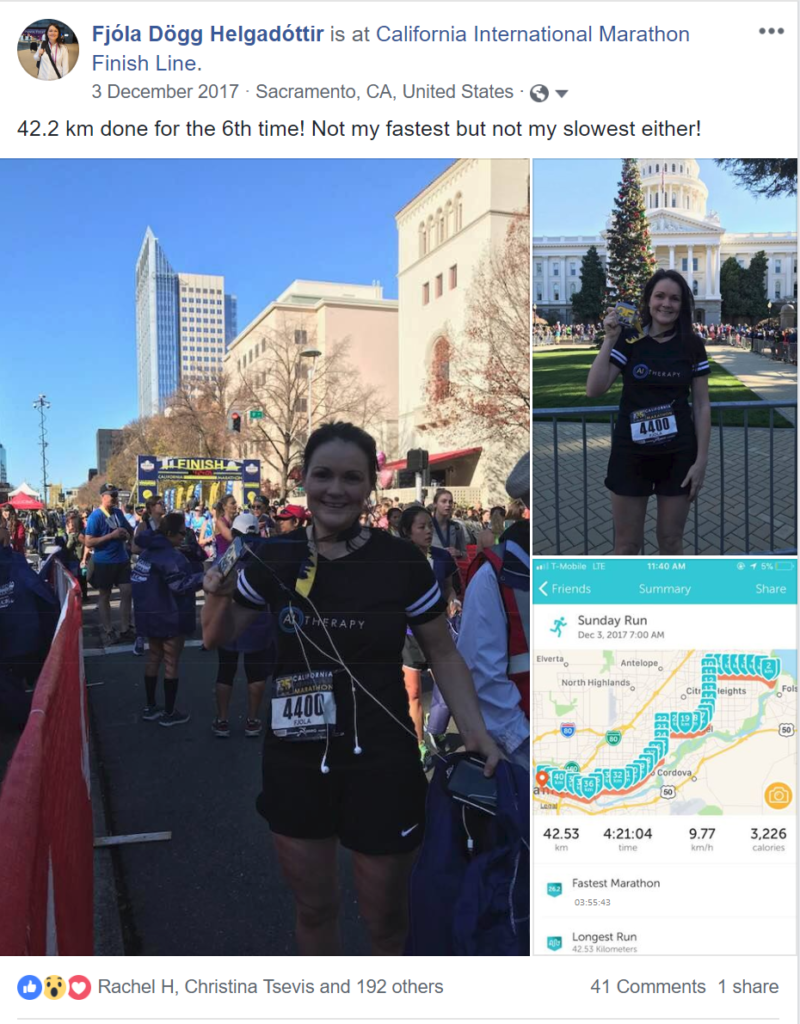 Perfectly good relationships get often strained due to social media. Keeping up with the "Likes" and "Loves" becomes a chore, like doing our laundry, so we aren't always responsive on friends birthdays anymore. Also, people that know us get annoyed that we often unknowingly post a glossy version of ourselves. It's the nature of posting. Even though we spend 90% of our time working and parenting, we usually feel more of an urge to post in the 10% when we are traveling, skydiving or having a wonderful time in our relationships! Therefore, I thought this trip was a perfect contrast to what actually happened on my trip to Sacramento, California from Vancouver, Canada when I found myself here in the most violent city in the US, where kids get paid for not killing each other!
After the marathon, I rushed to the hotel to get my stuff and started fantasizing in my mind the food options the train station might have on my way. When I arrived there, there was no food nor time, so I boarded the train from Sacramento to San Fransisco on an empty stomach. There was also no food sold on board. To add salt to my wounds, the train just stopped for no good reason on several occasion. One reason was that 3 of the world's slowest towboats had to get through and the train tracks went vertical for the occasion. At this point, I thought the failures of the day were comical since the morning of the marathon, I hadn't signed up for the marathon the night before as I arrived in late, and had paid for breakfast at the start line, but the bus which was supposed to deliver us to the start of the marathon didn't show. So I made friends with 3 people at the front of the line and they allowed me to join them in their Uber. Luckily I arrived 15 minutes before the marathon, managed to speed eat some food before starting the race.
However, due to the frequent train stops, I missed my connection from Richmond, California to San Francisco International Airport. I started trying to call an UBER after the gang members had left the station because of a police raid. At this moment the mobile data on my phone stopped working. I am standing there with aching legs, no ride to the airport, and the police had gone away. The gangsters started to approach the station again and I was trying to focus on solutions rather than cry and I concluded that my well-being was better served by accepting a shady cab driver offer to take me to the airport for an $80 cash deal (The Uber would have been $40).
"Cash only," says the driver, whose car he referred to as taxi, despite not having any picture of any license or anything else that I expected in a taxi. I struggle to get into his dirty car as my legs are screaming at me to give them a break. I tell him I will take out cash at the airport. He informs me of the peculiar fact that there are "no ATMs at the airport" in broken English. I try to argue without any luck. He then wastes a precious 10 minutes driving into a shady part of town to get me to withdraw cash.  And he says "you will be at the airport in time". This statement was truth because after I got the cash, he started speed-driving to San Francisco International Airport. In the seat-belt free backseat I tried to use the United App to check in as my mobile data started working again. The first message I got is that I need to pay a cancellation fee for that UBER driver that had apparently been ordered before my internet connection was lost, and secondly that the app refuses to check me in, but I try at least 8 times, without any luck. I know I need to be at the airport 60 minutes before my departure. Instead of reflecting on how my life was in the hands of this stranger, I decided to focus on the beautiful pink sunset in San Francisco Bay to calm my mind. I don't know if it was the adrenaline, but it was an incredibly beautiful sunset that day.
The cab driver never intended to stick to our $80 dollar deal and started screaming at me that he had to pay a toll and requested $120 dollars from me when we arrived at the airport. With my surroundings having changed, now we did have airport security and other passengers around rather than some violent gangsters in Richmond. Empowered with my fight or flight response, I tell him (probably rather loudly), a deal is deal and repeated that I only had $80 dollars, as he continued to shout back, I simply walked away with a sense of relief, that I had made it to the airport before the check-in closed.
Despite the traffic jam, and my argument over locations of ATMs, and haggling over how much he was going to overcharge me, I make it in time to the airport on time. I limp over to the United Airlines counter, and the lady asks me for my passport. "You are not on this flight." the ticket officer says confidently. I felt my heart pumping a bit harder. She continued that it looks like my ticket is a standby ticket and this flight is fully booked. My mind drifted to the incident that became infamous when a United Airlines staff violently forced a passenger out of his seat. "Here is my reservation," I said. " And I am DEFINITELY on this flight." She probably sensed that I was going to cause a fuss, so she kept trying to make it work and had to make at least 3 trips to the back where they try to sort out the situation. After about half an hour of back and forth, she finally has a boarding pass for me.
After this difficult situation, I was exhausted, and went straight to work the next day and got sucked into everyday business. It took weeks for me to tell friends and family in person how this trip went. Life is busy. But I thought this story was the perfect example of the illusion we live every day with FB. The bottom line. I ran another marathon according to Facebook! The rest is the real world, and when you struggle with mental health issues and social anxiety, the comparison to other people's lives is even a larger illusion.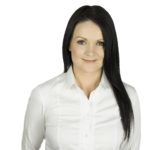 Fjola  Helgadottir, PhD, MClinPsych, Postgrad Dip, BA is AI-Therapy's director and co-creator of AI-Therapy's Overcome Social Anxiety. Twitter: @drfjola  is a fully registered clinical psychologist who is running Dr. Fjóla & Kompaní in Iceland and Dr. Fjola Helgadottir Psychology Corp. (R.Psych) in Canada, who has previously worked as a clinical psychologist in Australia and at the University of Oxford in the UK. She has completed 6 marathons and visited 84 countries in the world.